BUHS JV Mathletes crushes Tehachapi and lands in first place
Hang on for a minute...we're trying to find some more stories you might like.
The BUHS JV Mathletes climbed their way to first place for their first meet of the season. The Broncos crushed it in this competition of math and landed with a score of 46,  while Tehachapi's team tried their best and ended with a score of 36. The Broncos that went to this competition were Lyndsey Rowan, Kai Cokeley, Owen Hildenbrand, Garret Wesling, Nathan Wesling, Braeden McGrale, Cashus Puhvel, Rose Bracken, Ethan Fahey, Ryan Forbis, Abbey Gabriel, Angela Gaudet, Richard Rubalcaba, Dillon Sweet, Liam Tillemans, Branden Gardea, and Will Hennarty.
The Broncos had to face problem after problem, for example.
"Solve – 1/2x+0.6(x+5)=4.4"
There were 8 individual ribbons given to 8 members in mathletes. These members were Lyndsey Rowan, Kai Cokeley, Rose Bracken who came in second place, then Garret Wesling, Nathan Wesling, Cashus Puhvel who came in third, and finally in fourth place was Owen Hildenbrand. Every member of Mathletes worked hard and it paid off by helping their team land in the first place. Their coach Mrs. DeeDee Bucholz said this about her JV Mathletes "This was such a fun Meet with a great group of students.  We have 18 total JV Mathletes and 17 were able to travel.  Bishop took home First Place with 8 Bishop Mathletes earning top individual awards, which is outstanding, especially when it is just the first meet of the year.  I am so excited about this group of students and the rest of our season!"
Bravo JV Mathletes, we hope to see more of your math skills in the next meet.
About the Writer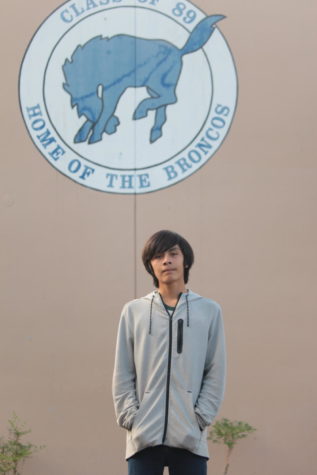 Richard Rubalcaba, Writer
Richard Rubalcaba is entering the second semester of his freshman year here a BUHS. An L.A. native who's been here since middle school is a welcome addition...