Broncos Fight Hard but Fall to Falcons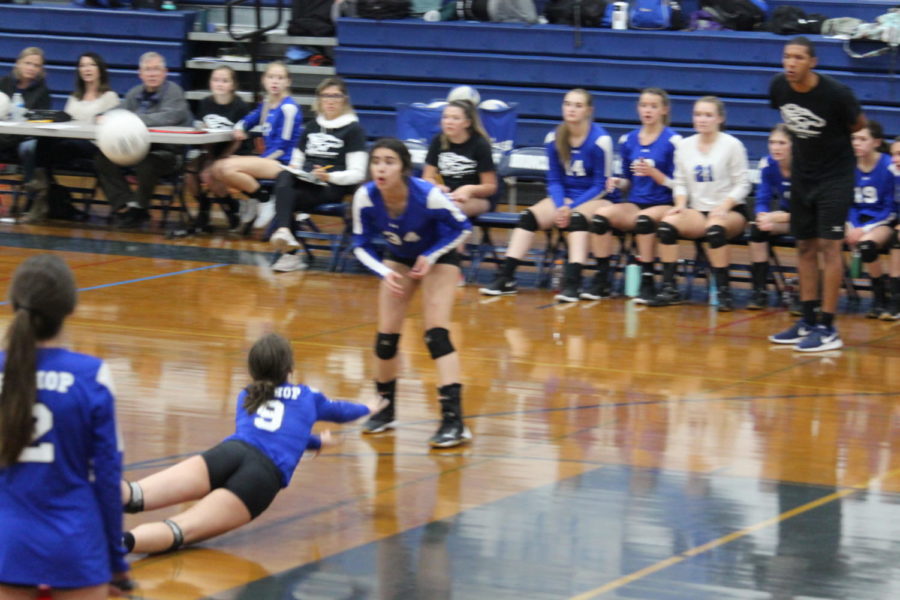 Broncos vs. Falcons
Tuesday Broncos took on the defending HDL Champions Frazier Mountain. The Broncos fought hard losing in three close sets. The Broncos started off the first set on fire, but slowly their flame died out as the matches went on. The Broncos dropped the opening set 26-24, then the second set 25-18 ending the third set 25-22.
I had a chance to catch up with varsity coach Laurence Blocker and ask him a few questions. I asked Blocker how he thought the girls played last night and he replied with, "The girls played fantastic last evening. They definitely played their best team volleyball of the season for the majority of the match Tuesday night. Our lulls were few and far between but Frazier has a great team and they took advantage of those opportunities."
I also asked Blocker what his hopes and dreams were for the rest of the season and he stated, "We are now going to start our 2nd time through playing all of our league opponents. This will present an opportunity to make adjustments against teams we have already faced and improve on our performance. I would love to see this team avenge the losses we received by playing with more consistency through all 3-5 games and focusing on their well-rehearsed technique for the high-pressure situations."
The Broncos next match will be against Mammoth on October 3rd where they will be facing the Huskies on their Senior Night.
Bronco Stats: 
Cassidy Mann: Assists- 7, Kills- 3
Paige Vance: Kills- 8, Digs- 2
Hana Hogan: Kills- 8
Sadie Dishion: Kills- 1, Digs- 2
Sophia Gutierrez: Digs- 2
Idalia Jimenez: Kills- 1, Digs- 2
Mercedes Jahn: Kills- 1, Digs- 2
Mary Suver: Digs- 2
Eva Weaver: Assists- 1, Digs- 1
Buhs, Volleyball, Broncos, Varsity, Falcons, Frazier