Homecoming Court Announcement
Hang on for a minute...we're trying to find some more stories you might like.
Homecoming Court Announcement
This morning the Homecoming court was announced, they are the following. For the Freshman Cain Omohundro is prince and Cynthia Gonzales is princess. For Sophomores Zachary Mojarro is prince and Isabeau Ostly-Vasquez is princess.
For Juniors Danilo Martins Salati Sudki is prince and Averly Haye is princess.
The runners for Senior prince are Zevin Crockett, Todd Dowers, Bodie Steinwand, Justin Brooks and Luke Richardson. Runners for Senior princess are Carla China, Madison Dews, Amelia Marcuson, Fiona Swanson, Lauren Kost, and Elizabeth Ponch.
NASA prince is Jonathon Torres and NASA princess is Anaya Brown. 
Lantino Prince is Cristofer Ruiz-Sandoval and Latina princess is Daniela Morales-Garcia
Homecoming, 2019, BUHS, Students, NASA, Homecoming Court
About the Writer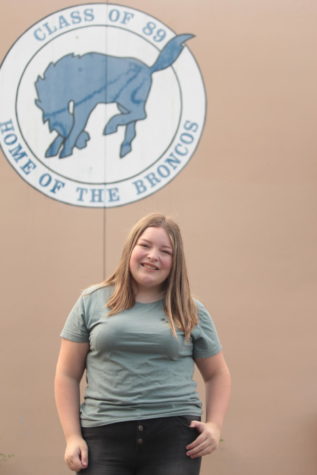 Allison Birkhimer, News Editor
Allison Birkhimer is currently a sophomore here at Bishop Union High School. She's part of the Marching Band and some of her interests are art, animals,...