Planning Underway for Next Home Football Game
Senior Luke Richardson is pushing hard to organize a tailgate for both BUHS students and Orange Lutheran students before the September 27th home football game where they take on Burroughs.
 Orange Lutheran High School makes trips to Bishop twice a year to do Mission Work. Their students perform a variety of community service projects around the Bishop area.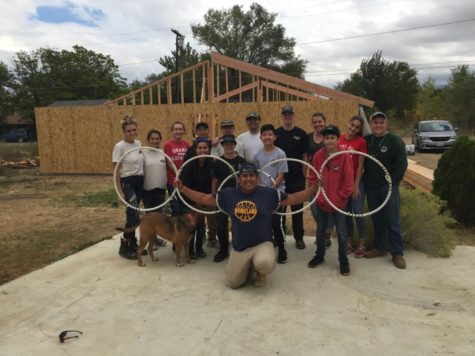 Last time Orange Lutheran attended a Bishop football game they brought about 200 students. Richardson was inspired to organize the tailgate because in past years students attempted to put together a tailgate but it wasn't successful due to the low turnout. 
 When I questioned Richardson about what activities will be held, he replied with, "We plan on having music, food, and best of all, we will have spirit gear such as necklaces, bracelets, pom poms and more, provided to the students for free. At this game specifically as well, we will also be able to meet other students from Orange Lutheran, it will be a great experience to make new friends that are here to support our school. The tailgate is an environment where students can come have some fun and get hype before cheering our football team on."
 Richardson hopes that Bishop students will want to "come out, listen to some jams, eat some food, get faces painted, and chill with friends". He also thinks it could be a lot of fun if BUHS students did come out and participate. 
 "I hope that the tailgate is successful and a good time for everybody. Improving the atmosphere around BUHS starts with having fun and exciting events like this that bring the whole school together. I can only hope that students come out to have a good time!" 
 The tailgate will be held September 27th in the BUHS Senior parking lot. The Broncos are hoping for a good turn out and a big welcome for the Orange Lutheran students.
BUHS, Luke Richardson, Football, Tailgate, Orange Lutheran, 2019