Cheyenne Yeager Senior Tennis Player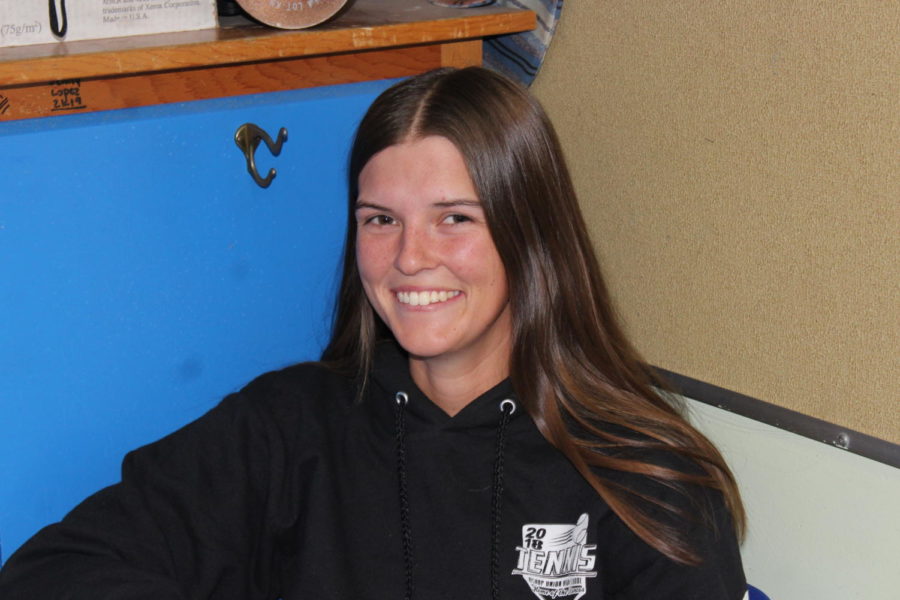 Q & A With Senior Tennis Player Cheyenne Yeager 
Cheyenne Yeager is a returning tennis player for BUHS, this is her third year of playing. This tennis season Cheyenne plays both singles and doubles. Yeager and her team are ready to get the season going and will have their first league game on October 1 at the Bishop City Park. I had the opportunity to do a quick little Q and A with her before she had to attend practice.  
Q: What are your thoughts on the tennis team this year? Do you think you will go undefeated in league?
A: So far, I would say we have a pretty good tennis team, but I do not think our tennis team will go undefeated this year in league because we are mainly an underclass team with a lot of new players. This will be a year for them to gain experience and then maybe next year the team will be able to come through and win league. 
Q: How many years have you been playing tennis? Have you felt yourself improve? If so, how and in what ways?
A: This is only my third year playing tennis. I have definitely felt myself improve and have literally improved with everything. I had never played tennis before when I first started, and now I am experienced and know how tennis works. 
Q: What does a typical day at practice look like?
A: To start off practice, we run. Then, coach Cummings does a lot of ball hitting drills to get us comfortable with all of the returning techniques we use in a game. We also practice our serving and we also scrimmage each other. 
Q: Do you play singles or doubles? Which do you prefer if you play both?
A: I play both singles and doubles, but I mainly prefer to play doubles. I like having a teammate to work with on the court. 
Q: Do you play any other sports for the school?
A: No I do not play any other sports for the school besides tennis. 
Q: What do you enjoy doing in your free time?
A: Due to schoolwork and tennis, I barely have any free time so I just do my homework during the free time I have. 
Q: What are your plans after high school? Do you plan on playing tennis in your future?
A: After high school, I plan on attending college, which I'm not quite sure where yet and I do not plan on playing tennis ever again unless it is for fun.
Bishop Union High School, BUHS Tennis, Senior Portfolio, Bishop Union High School Sports, Jordan Winzenread
About the Writer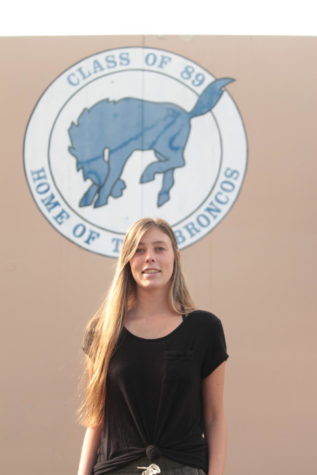 Jordan Winzenread, Sports Staff
Jordan Winzenread is a Senior at BUHS and a part of the sports staff for the Bronco Roundup. Outside of school, Winzenread enjoys playing soccer, snowboarding,...