Paige Vance Senior Profile
Hang on for a minute...we're trying to find some more stories you might like.
Paige Vance
If you attend Bishop Union High School, you most likely know Paige Vance. Vance transferred to our school from Big Pine and has been an important member of our school ever since.
Vance plans on going to college and pursuing a career in journalism. When she transferred to this school she originally wanted to be put in yearbook but ended up being placed in Bronco Round-Up. In the class, she discovered a new type of writing that she really enjoyed. When asked what pushed her to choose journalism as a career, she jokingly stated, "Sadly Mr. Palu introduced me to this career field and I appreciate him for that even though he ignores me when I ask for help."
One of her favorite parts about school is sports. Vance is a vital member of the BUHS Varsity Volleyball team. Vance says "I enjoy that it's not a one man sport, everyone has to play for everyone and you build such close bonds with your team. It's definitely gonna be a hard sport to leave." Vance considers playing volleyball one of her biggest accomplishments, stating, "My biggest accomplishment would probably be playing varsity volleyball in Bishop. After transferring schools, I wasn't sure if I wanted to play for a different school or if I was even good enough, especially with constant reminders from people saying that I was only "Big Pine good". 
Vance is enjoying her senior year so far but has already come down with a bad case of senioritis. Although she won't miss some aspects about high school, she will miss some, saying, "Definitely my friends and teacher, they're the people that have pushed me to get this far, without them I'd probably cry a lot more than I already do, I'm gonna miss the constant support I have from my friends."
Tags: Paige Vance, Senior Profile, BUHS, Volleyball, Journalism, 2019
About the Writer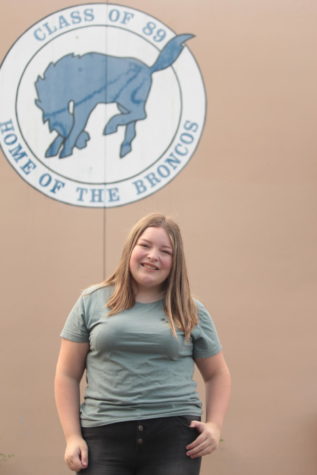 Allison Birkhimer, News Editor
Allison Birkhimer is currently a sophomore here at Bishop Union High School. She's part of the Marching Band and some of her interests are art, animals,...