Girl's Varsity Basketball Banquet
Hang on for a minute...we're trying to find some more stories you might like.
Bishop Bronco Varsity Girl's Basketball Team Banquet
Last night, May 14th at 7pm, the Bishop Bronco Girl Basketball Team had their banquet in the Carl Lind Board Room. The season seemed to be spent well for the girls, with the young varsity team winning thirteen games.
They also spent time out of town for tournaments such as the Serpent Classic, winning two games out of five. The girl's participated in Whittell Invitational, winning one out of a total of four games as well. Another tournament the Broncos played in was the Arvin Tournament where they again won a single game out of three in total.
Varsity Awards:
MaNeSe Braithwaite – 2nd team all league and offensive MVP.
Lauren Allen – All league honorable mention and defensive MVP.
Morningstar Lent – 1st team all league
Mckenna Mcmurtrie – All league, all academic, and bronco award
Alleah Plys – Ms. Hustle award
Bishop Union Sports, Bishop Girls Basketball, Varsity Basketball, High Desert League
About the Writer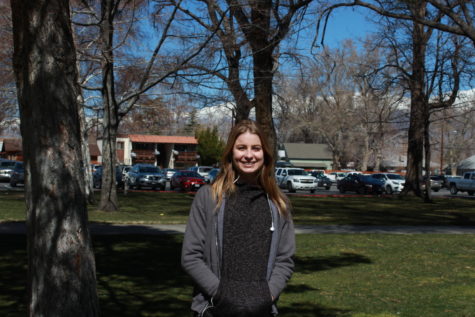 Rebecca Quintana, assistant sports editor
Rebecca Quintana is a Sophomore here at BUHS and is a passionate student filled with school spirit. Rebecca enjoys watching a variety of school sports...