Bishop Blows Out KV in Last Game of Regular Season
Hang on for a minute...we're trying to find some more stories you might like.
Broncos Show No Signs Of Slowing Down Before Playoffs
The Broncos were looking to stay on their recent hot streak and keep up their momentum going into playoffs, and they did that in their 11-1 win over Kern Valley yesterday. The Broncos got off to a red hot start plating 9 runs in the first inning and only allowing KV to bring home their only run of the game in the bottom half. After that though, both teams fell flat and didn't score a single run for the next 3 innings before the Broncos finally broke that streak with a single run in the top of the 5th. The 6th was another scoreless inning for both sides, but the Broncos brought home one more run in the top of the 7th before setting down KV for the last time in the regular season. The stats for the game and the league standings are here below:
Bronco Stats:
Mark Mayhugh: 2-3, 2 runs, RBI, 2B,
Michael Kubiak: 1-4, 1 run, 4 RBIs
Landon Kruse: 2-5, 1 run, 2 RBI
Cal Omohundro: 2-3, RBI, 2B
Jalen Watterson: 1-4, 1 run, RBI
Braeden Gillem: 2-3, 3runs, RBI
HDL Standings:
Rosamond: 9-2
Bishop: 9-2
Boron: 7-4
Kern Valley: 7-5
Desert: 3-7
Frazier Mountain: 1-9
The Broncos were supposed to take on Frazier Mountain at home on Thursday, but that game got canceled. Since it has been postponed, Senior Night has been pushed back to this coming Wednesday, May 8th, in the Broncos first round of playoffs. The Broncos won't know who their opponent is until the rest of the league finishes their season, but we will update you as soon as we get the information, so make sure to come out and support your Broncos and send our Senior off the right way!
Baseball, Bronco Baseball, Broncos, BUHS, Bishop, HDL
About the Writer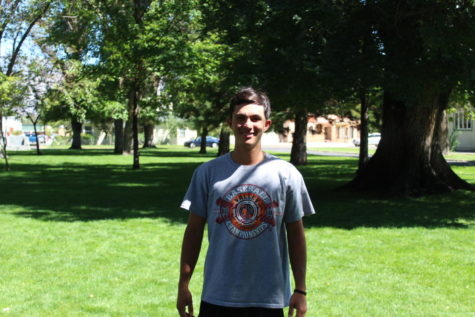 Matthew Rosga, Sports Editor
Matthew 'Rosga' is a senior at Bishop Union High School, as well a journalist for the 'Bronco Roundup' who has aspirations of being a Major League...