Mamma Mia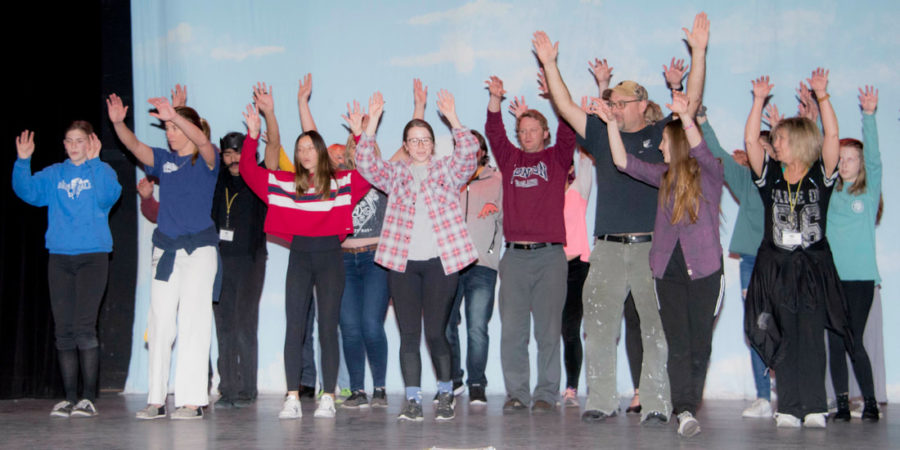 Mamma Mia Production
The curtain is going to rise for the cast of Mamma Mia on April 26th, 27th, 28th, May 3rd, 4th, 5th, 10th, and 11th from 7:00pm to 9:30 in the BUHS Auditorium.
¨I think the show will be amazing! Everyone has practiced non-stop! The choreography and the singing will blow everyone away!" says Abbey Gabriel, a member of the chorus/ensemble of the show.
¨Everyone has put in so much effort for this show. Not only have we had to learn over 20 songs, but we have also had to learn choreography for some songs and have to make sure that the story is told the best to our abilities. The cast has been practicing since January with the band starting practices shortly afterwards. The crew has been working so hard to master the complex scene changes and our directors have work nonstop to make this the best show possible.¨ Abby Stoiber, the actress who plays Sophie Sheridan told me.
The cast of Mamma Mia have been rehearsing for their roles every Monday – Friday from 6-9pm and sometimes long Saturday practices. Although, according to many members, it was all worth it as they are extremely satisfied with their work.
¨I am confident that o
ur cast will be prepared by the time the curtain rises on opening night, but we will continue to edit and fine tune until then. After all, there are always things to improve!¨ Stoiber tells me.
SO make sure you don't forget to buy your ticket before they get sold out! Ticket prices are $25 for Premium Reserved seats and $20 for General Admission seats. All tickets will be discounted by $5 on opening night and can be purchased locally in Bishop at Inyo Council for the Arts on Wednesdays and Fridays, from 11 am to 1 pm, starting March 20.
If you have any questions you can call
760-920-9100
or visit their website at
http://www.playhouse395.com/
MAMMA MIA CAST LIST:
DONNA SHERIDAN – MARYANNE SCHAT
SOPHIE SHERIDAN – ABBY STOIBER
SAM – CHRIS CONNOLLY
TANYA – PATRICIA COOK
ROSIE – MICHELE DOSSEY
BILL – LAYNE DUROCHER
HARRY – JESSE STEELE
SKY – SHAWN LOUTH
ALI – DAKOTA REYNOLDS
LISA – JENIFFER VELAZQUEZ
PEPPER – KENNETH ZADROZNEY
EDDIE – JOSE MACARTHUR
MINISTER (PRIEST) – STAN CONGER
CHORUS/ENSEMBLE:
KAREN KEEHN
SUSAN KUNZE
MELANIE ALLEN
MARJORIE CASHBAUGH
JOJO COOK
TEAGAN ORR
PAMELA PAYNE
RICK PAZ
SOPHIE SMALLHOUSE
LOU STEWART
NEVAEH TRIM
SAMANTHA BURNS
ELLA BOEHME
ALEXANDRA MORALES
LORELEI DENNIS
ABBEY GABRIEL
RACHAEL GABRIEL
DENNIS WAGONER
Tags: Mamma Mia, Playhouse 395, 2019, Dancing Queen, Bishop, Actor, ABBA, Theater, Musical
About the Writer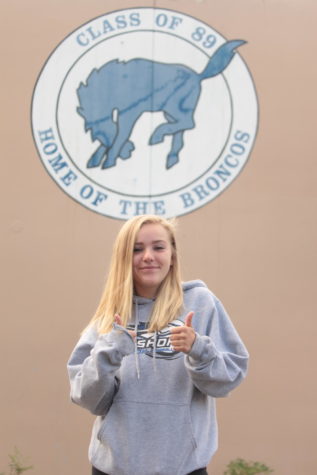 Shania Womack, Journalist
Shania Womack, a sophomore here at BUHS, is a journalist for Bronco Round-Up. Although she is not 100% sure of what she wants to do after high school,...