The Eastern Sierra Mustangs Take The Field For The First Time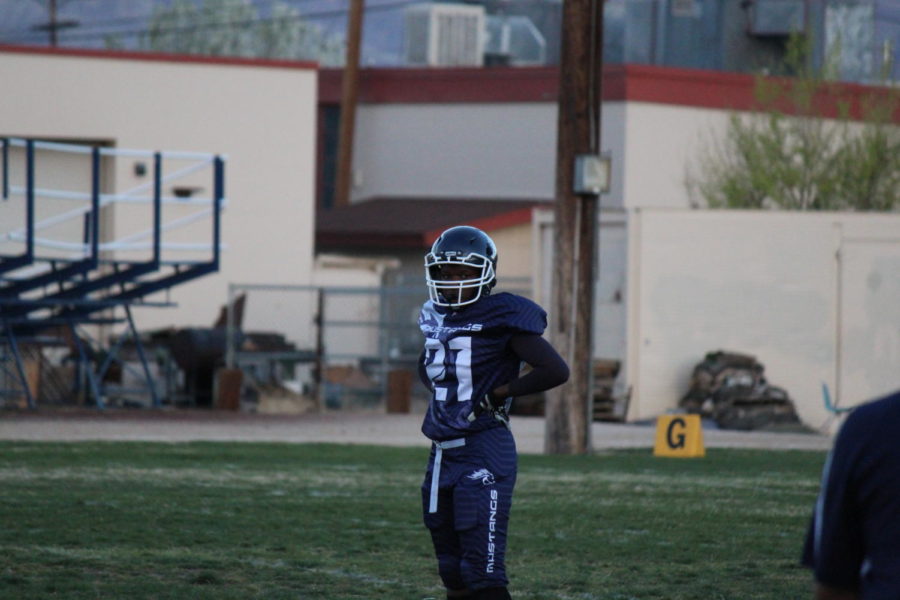 Hunter Beall
April 12, 2019
Women's Football Team Put to The Test in First Game of The Year
The women that literally take your breath away, not just with their looks, but with their shoulder pads, played here at home for their first time last Saturday. Sadly they lost 68 to 2; but it was a great opportunity for them to test their skills. They did really well for their first game considering the team they faced, The Reno Storm, who happen to be the defending champs of their league.
The game was exciting to watch and had a great turn out. A lot of people came to cheer on our first women's football team and went wild in the second half when Anne Harris returned a fumbled two-point conversion 90 yards to score for the mustangs first time. Football is a brutal sport that comes with some injuries. Unfortunately, Courtney Morse broke her tailbone in the second play of the game but refuses to take a seat and is planning on playing in their next game.
Overall it was a great experience and the girls loved it including their local fans. This weekend the Mustangs are traveling to Bakersfield for their second game so be sure to wish them luck and come cheer them on at their next home game. Go Mustangs!
women football, Anne Harris, Courtney Morse, Eastern Sierras, Eastern Sierra Mustangs