Broncos Building on a Big Week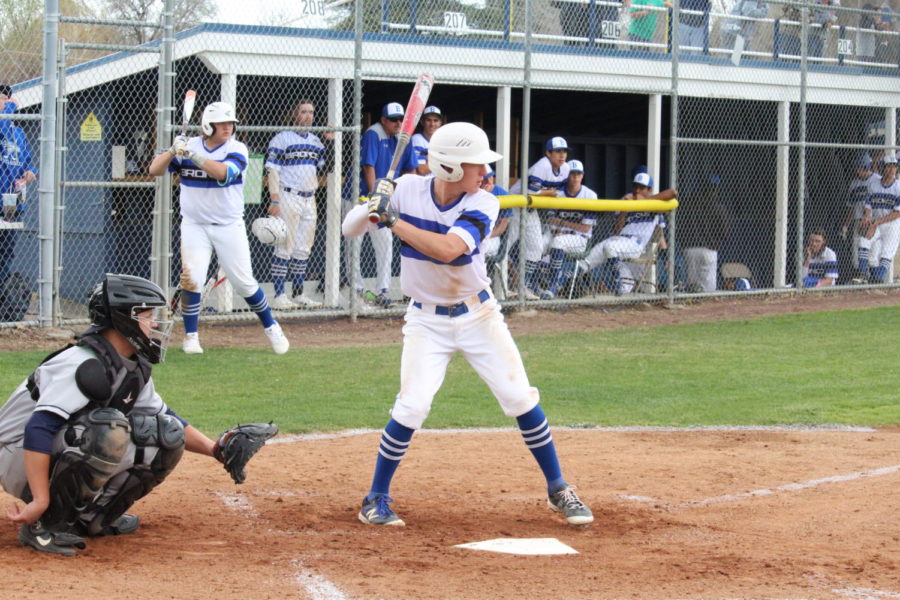 Broncos Pull Off Some Huge Victories
The Broncos played Rim of the World for the first time this past weekend and were faced with some good competition from the Fighting Scotts.
Bishop had an early 2-0 lead after the bottom of the first, that turned into a 3-1 lead by the bottom of the second. The Scotts got within one run in the top of the fourth and took a one-run lead in the fifth before the Broncos tied it up in the bottom half of the inning. The Broncos had a chance for a walk-off win in the bottom of the seventh, but due to a bad jump by a pinch-runner, the boys were forced into extra innings. In the top of the eighth, the Scotts brought 2 runs across and the Broncos were only to bring one run in in the bottom half of the inning, ending the 6-5.
The next day the Broncos came in and were looking to clean up their mistakes from the day before and split the series. The game was knotted at 1 after the first inning before the Broncos plated 2 in the bottom of the third and never looked back. The Broncos scored 3, 4, and 2 runs in the fourth, fifth, and sixth innings respectively before finally shutting the door on the Scotts in the seventh, earning them a 12-2 win.
After the little break in league action, the Broncos were thrown right back into it in their game against Rosamond. The game was going to go a long way to determining who would wind up being league champs at the end of the season, so the Bishop was in desperate need of a win over their rival. The Broncos jumped out to an early 3-0 lead that was cut down to one after the bottom of the second. The Roadrunners tied the game up at 3, but the Broncos ten came back and scored 2 runs across the fourth and fifth innings. After a scoreless sixth, the Broncos came out buried Rosamond when they plated 4 runs in the last inning. The Roadrunners brought one last run across in the bottom of the seventh before the Broncos shut the door, with a final score of 9-4.
The Broncos will next take on Desert this Thursday here at Tatum Family Field.
Broncos Standings
Rosamond: 6-2
Boron: 5-2
Bishop: 5-2
Kern Valley: 5-3
Desert: 3-5
Cal City: 2-5
Frazier Mountain: 0-7
Baseball, Bronco Baseball, Broncos, BUHS, Bishop, High Desert League