Bring Karlie Guse Home
Hang on for a minute...we're trying to find some more stories you might like.
Three months of Karlie Guse's disappearance featured by Dr. Phil.
The search for 16-year-old Karlie Guse continues the Mono County Sheriff says she is seeing an increase in calls relating to the teen disappearance after the case received national attention on the Dr. Phil show.
The mother, father, and stepmother of Karlie Guse were interviewed by Dr. Phil, two episodes that focused on her disappearance aired Monday, March 25, 2019, and Tuesday. March 26, 2019. In the episodes, the Mono County Sheriff said they received 69 calls in regards to Karlie's disappearance. They hope more calls will come in and also hope this will lead to a break in the case.
Karlie is a junior at  BUHS. She went missing early in the morning on October 13, 2018, she left her home without any personal belongings including her phone. Three witnesses say they saw her walking near her home the morning she disappeared according to Sheriff Braun. They are pretty confident that she walked away from the house that morning because people saw her.

Investigators combed through Karlie's social media accounts and electronic devices in search of clues, "we have done search warrants, we have done data dumps of all electronic devices and we've interviewed everyone that's related to her."
Karlie's friends, family, and community hope to see her come back home safely.
About the Writer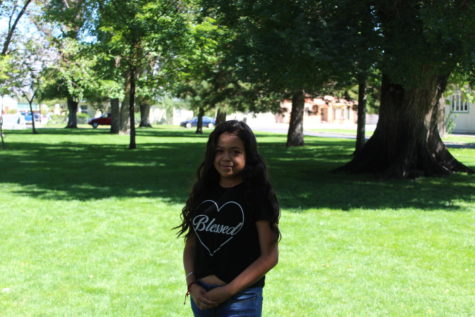 Veronica Ramos Vargas, Writer
Future Pediatrician


-Veronica Vargas a lover of children wants to be a pediatrician after she finishes college. She'll be graduating Bishop...