Varsity Softball Against Desert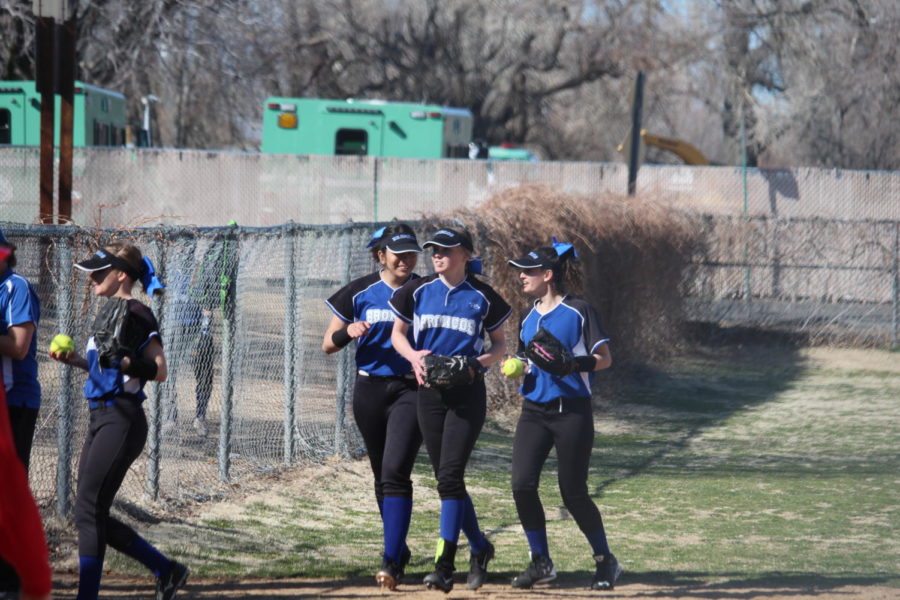 Rebecca Quintana, Sports Staff
March 20, 2019
Varsity Softball Falls at Desert
The Bishop Union Softball team played against the Desert Scorpions at their school and lost by ten runs. Two of the girls, Geneva Molina and Shelbi Sapp, did not travel with them for this game due to other reasons.
During the game their starting pitcher, MaNeSe Braithwaite, was injured and taken out. According to Coach Stacy Van Nest,  "Our goal for the next game is to produce more offense. I'm proud of the girls for keeping their heads up when faced with adversity of leaving two players at home and having our starting pitcher pulled due to injury." and also added, "We are now 2-5 overall and will host Cal City Friday."
The girls next game will be at home on Friday the 22nd against the previously mentioned Cal City Ravens.
Stats:
Bishop Union 0 Desert 10
MaNeSe Braithwaite pitched 3 innings, 8 runs, 6 hits, 3 K's, 0BB's
Lauren Allen made her varsity pitching debut with 1 inning, 2 runs, 1 hit, 1K, 3 BB
Offensively Lauren Allen went 1 for 2
Bishop Union Sports, Varsity Softball, Softball, Bishop Union High School, Desert