Yerington Tournament Preview
Today, March the 8th, at five in the morning, the baseball and softball teams departed for the annual Yerington Tournament. For years, various teams of baseball and softball players from California and Nevada have gathered in Yerington, Nevada, to go head to head in competition against one-another. The Yerington Tournament serves as a set of preview games for the teams that participate; most teams that make the journey have yet to start their own seasons and haven't played any games other than team scrimmages. Schools of varying sizes and skill levels use the tournament as a baseline for the teams to see which of their players are ready to play in-season, and respectively, who needs more practice.
I can personally attest to the excitement and gravity of the tournament, seeing teams get completely blown-out in boring games, and comparing them to other games that have the spectators on the edge of their seats. Teams that travel from the Owens Valley include Lone Pine, Big Pine, and Bishop. Teams from larger schools like Bishop and Dayton play in Yerington where as teams from smaller schools like Big Pine play 15 miles away at a set of diamonds in Smith Valley. The games in Smith Valley are still part of the Yerington tournament but are located there because of lack of fields. This year, because of lack of other junior varsity baseball teams playing in Yerington, the Broncos junior varsity team will be playing in Smith Valley to accommodate for lack of other teams. Good luck to all the players.
Baseball, Softball, Yerington Tournament, BUHS, Yerington Nevada, Smith Valley
About the Writer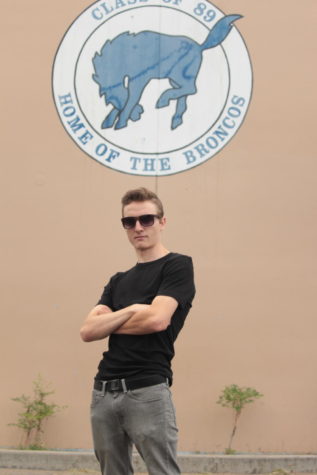 Bodie Steinwand, Photo Editor
Bodie Steinwand is a senior at BUHS. Outside of school he enjoys having a good time. Bodie is the photo editor for the Bronco roundup. He originated from...