Varsity Mathletes Hold 3rd at Rosamond Meet
Hang on for a minute...we're trying to find some more stories you might like.
Rosamond Meet 01/30/19
On January 30th, the Varsity Mathletes from Bishop Union High School traveled to Rosamond to compete against six other schools from Boron, Desert, Kern Valley, Rosamond, Silver Valley, and Tehachapi.
This meet the Mathletes were faced with questions such as:
In ΔABC, ∠A = 55°, ∠B = 31°, and BC = 17. Find AC to the nearest tenth.

A regular polygon has an exterior angle of 15°. How many Diagonals does it have?
From this meet, the Mathletes brought home a team third place with 25 points. There were also individual awards given to three Varsity Mathletes – two 3rd place individual awards to Scott Hennarty and Jennifer Velazquez, and a 4th place individual award to Taryn Benson. Additional points were contributed by fellow Mathletes, Emily Batcheller, Rachel Fitt, and Lauren Wesling.
About the Writer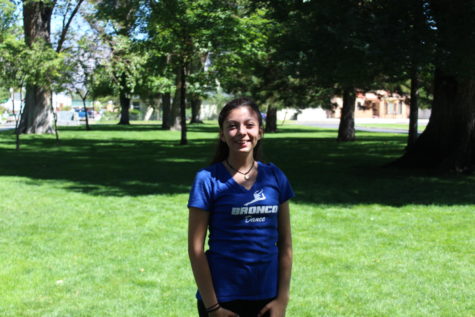 Sofi Hernandez, Editor
Sofi Hernandez is a senior in High School and is on her way to becoming a famous theatre and television producer. Sofi has always had a passion for theatre...