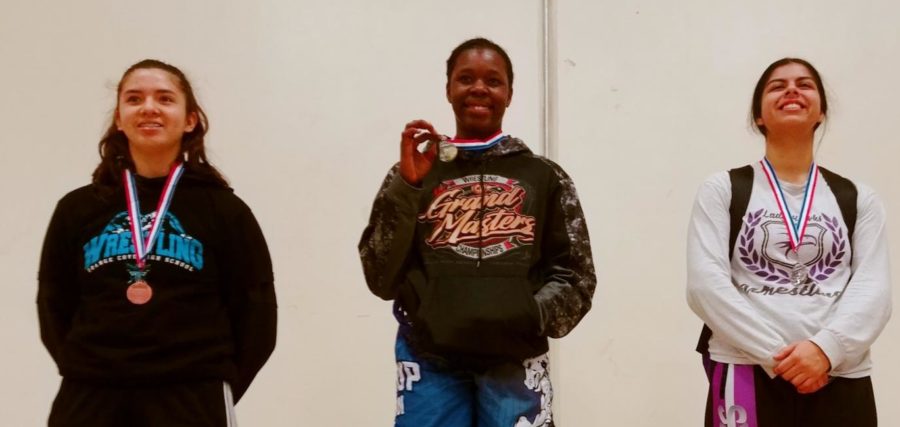 Tia Barfield advances to the State Quarterfinals
Bishop Bronco Senior wrestler Tia Barfield won her first two matches at today's State Finals.  Barfield now advances to the State Quarterfinals where she will face off with the #2 seed Jerzie Estrada of Birmingham Community Charter High School, Lake Balboa (Los Angeles City Section).  The Quarterfinals will be held Friday at Bakersfield's Rabobank Arena.
Barfield is seeded #7 in the State Finals after winning the Central Section Masters title last weekend.  Barfield finished 8th last year wrestling for Victor Valley High School.
To advance to the quarterfinals, Barfield opened with a first round pin of Samantha Calkins of Liberty High School (North Coast Section).  In the second round Barfield won 6-2 over Sierra Mefford of Valley Center (San Diego Section).
Barfield is pursuing BUHS's first State Wrestling title.