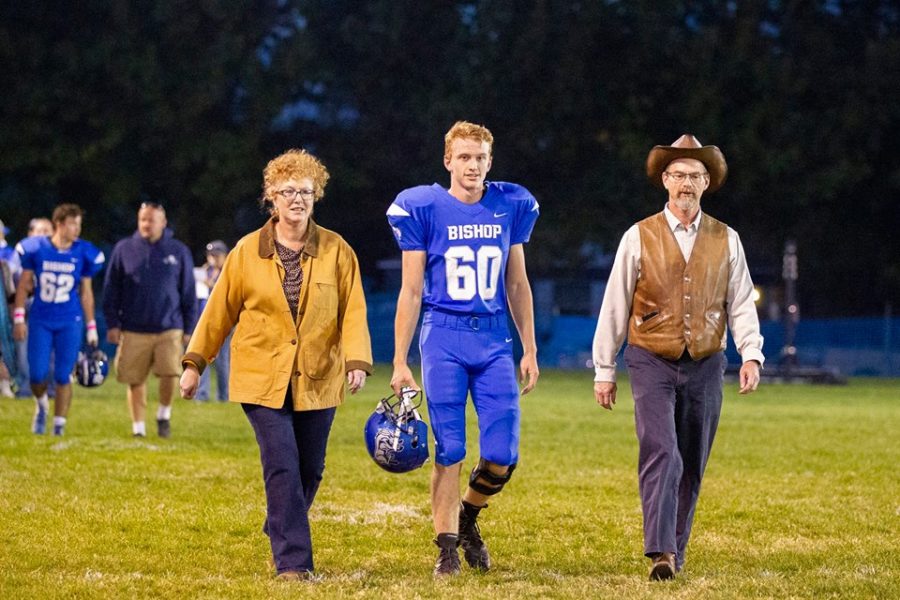 Gary Young
Local Defensive End Is Pennsylvania Bound
Patrick Flanigan a senior at BUHS has recently announced that he is going to Juniata College Huntingdon, Pennsylvania. He will be playing football as a free safety, which will be an adjustment for him as he only played lineman for the past three years.
Flanigan first started talking to the school when the coach reached out to him in October, and he made his decision to go there after a recent campus visit and a generous scholarship offer. He also liked the coaches and felt like they were invested in the football program and the players.
The school is division 3 and competes in the Centennial Conference, where they went 0-10 last season due to many injuries. Flanigan is hopeful that with hard work the team will be much better. He will be attending in the fall of next year as a part of the class in 2023, and he will be living on campus.
Flanigan has always been a big part of Bishop football, and those close to him know he will make a big impact while wearing an Eagle uniform.
B.U.H.S., Patrick Flanigan, Juniata College, Eagles, Broncos, Football