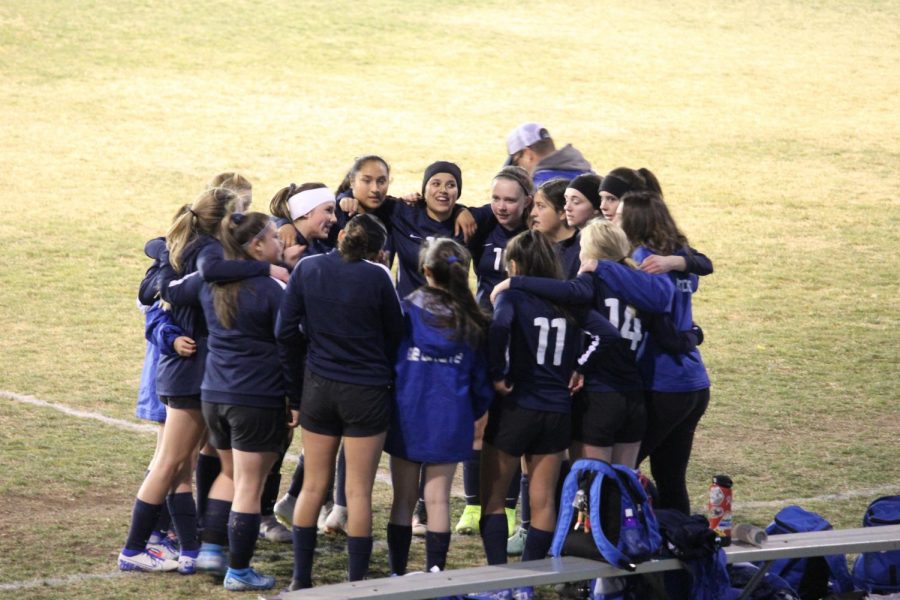 Andres Rios
Bishop Loses 2-1 Mammoth
On February 12 the Bishop Union High School Girls Soccer Team hosted the first round of CIF against the Mammoth Huskies on John Schwab field. This game was predicted to go either way because the two teams had split their games during league play. During the first half, Gisell Mora came out and scored the first goal of the game. Mammoth came back and scored shortly after. The rest of the first half remained a battle.
Then the second half was a hard fight until the Mammoth girls were given a penalty kick in the box and took the lead 2-1. The Broncos couldn't make a comeback and score and the Huskies won the game. Bishop had several quality shots in the final minutes, but Mammoth held on for the victory.
That's an end to the season for the Bishop Girls Soccer Team and the boys soccer team also lost their away CIF game in double overtime against Corcoran.
Bishop Union High School, BUHS, BUHS Soccer, BUHS Girls Soccer, BUHS Athletes, BUHS Sports