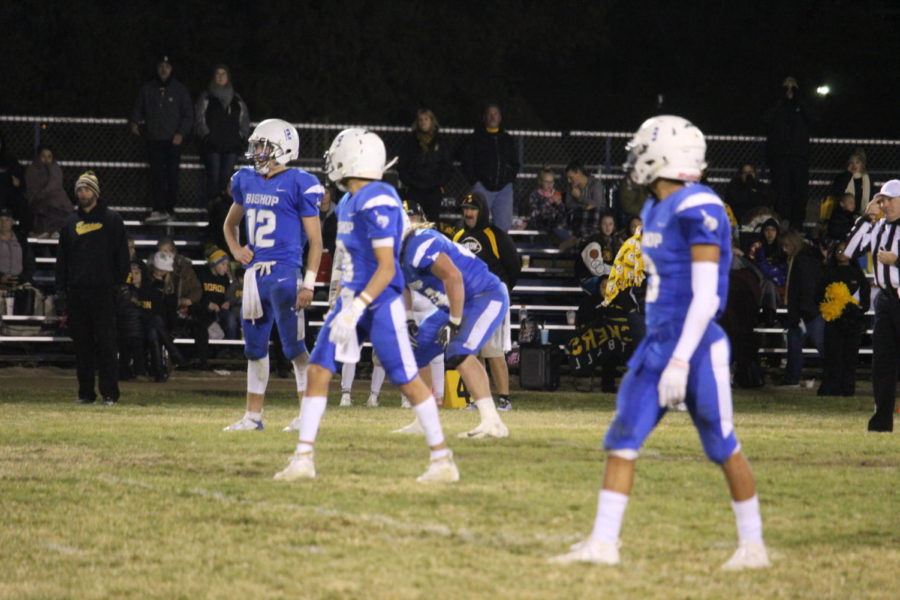 Andy Rios
Bishop Ends Boron's Playoff Dreams
The Broncos hosted their first-round playoff game Friday against the Boron Bobcats. Bishop cut Boron's playoff dreams short with their fourth shut out of the season, winning 13-0. The Bronco defense held the Bobcats to less than 100 total yards and now host Foothill High school in the 2nd round.  
Luke McClean ran for the first touchdown in the final minute of the 1st half and connected with Joe Weaver for a 56-yard touchdown in the 3rd quarter. Kennedy Batchelder led the defense with 10 solo tackles notching the shutout. Tristan Valle and the defensive line were outstanding. Valle had 6 solo tackles including 3 tackles for loss. Trevin Moose, Anthony Diaz, Sam Calderon, and Edward Ray did a great job on the defensive line.  
The Broncos will host the 2nd round playoff game against Foothill High School. The game will be this Friday at 6 pm.  Gates open at 4:30.   

Broncos, HDL, Luke McClean, Foothill, Playoffs, Boron, 2019